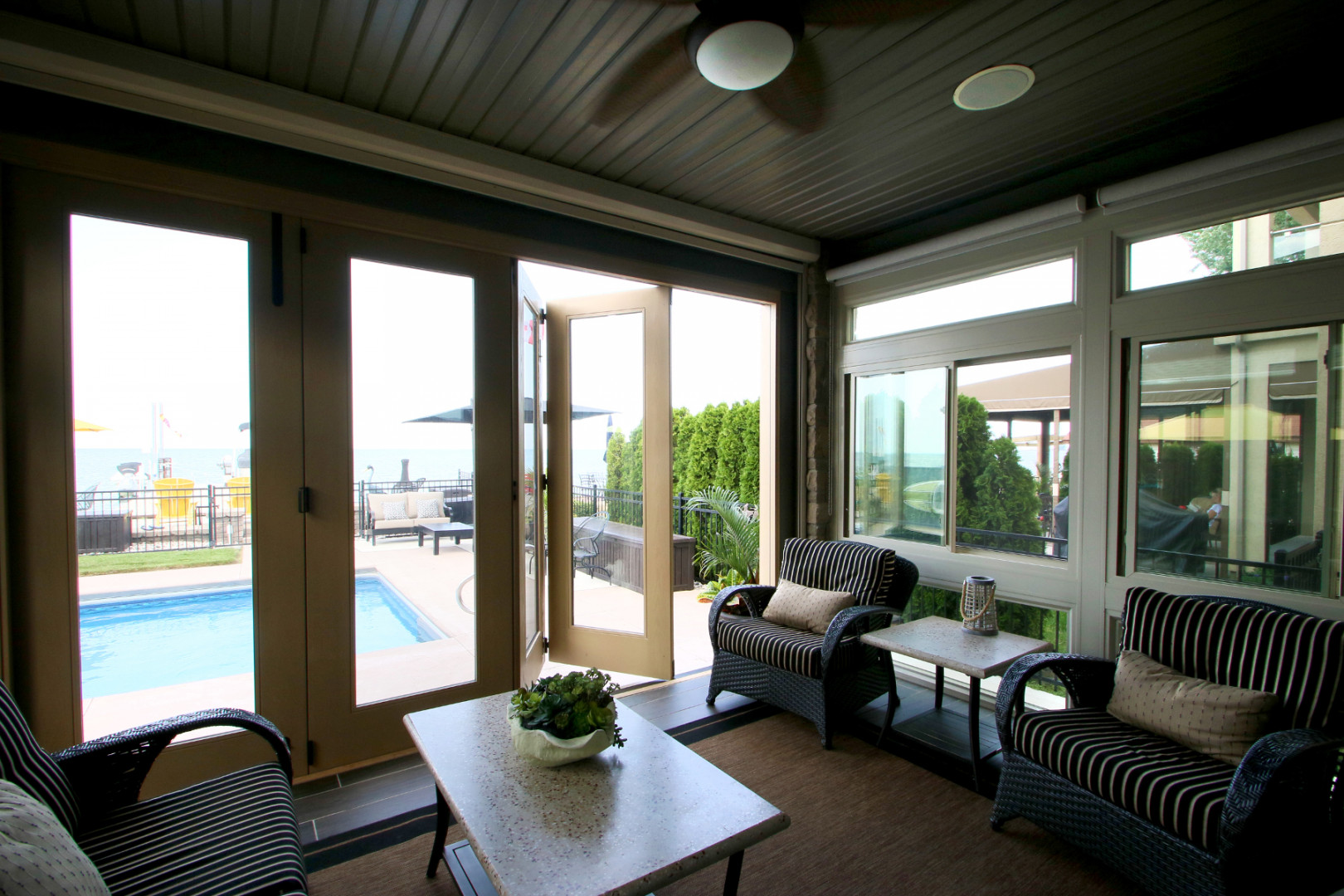 Four Season Sunrooms
Four Season Sunrooms feature our exclusive wall design that is optimized for a pleasant appearance. If you look closely you'll notice there are no window frames cluttering the look of your new room, as they're built right into the wall! Double hung or stacking windows interfere with your view, and they can ultimately become difficult to operate. Our side sliding style provides a great view as well as great look to your room. Nylon rollers provide a smooth opening & closing operation
Our Insulated room features a 3" thick maintenance-free aluminum wall with "thermal breaks" for improved insulation, and high quality vinyl side sliding windows.
Four Season Sunrooms are comprised of custom made wall sections typically not exceeding 5-feet in width. Options include: swing doors or patio doors, two standard colours - white or desert sand, tempered glass kneewall, fixed glass wall sectors or fixed glass transoms above the windows
Your Four Season Sunrooms comes standard with operating side sliding windows, including screens with no "filler" panels unless you want them! This way, on those warm sunny days, you can open each window to enjoy the warm breeze and the sweet smell of flowers
For the roof of your sunroom, we offer an aluminum sandwich panel with insulated polystyrene core. The roof typically overhangs 6" - 12" on the front and side walls. If your new sunroom doesn't fill the whole deck, you can extend the roof to one side to create a rain-free area for barbecuing, playing, storage, etc.
---