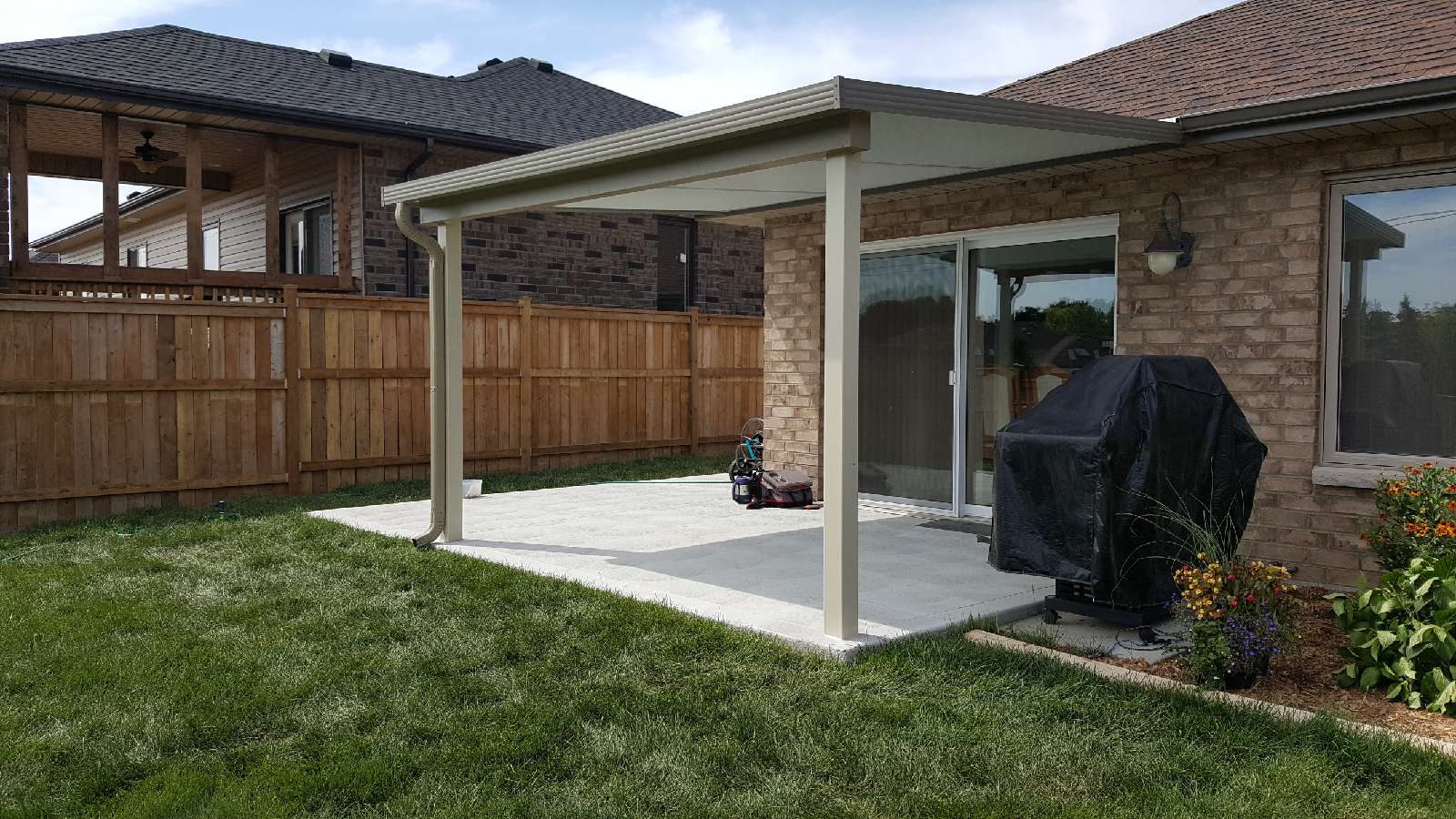 Patio Covers
Patio covers are ideal to get out of the sun and the elements of the weather and still enjoy the outdoors.
It is made of aluminum top & bottom with 3 1/2" poly urethane foam in the middle. Full eavestrough built into the roof.
4 x 4 vinyl coated posts support your patio cover if desired for a cleaner look.
Very strong and able to sustain very high winds, you won't have to replace this patio cover every few years like a traditional awning.
Ideal to put over your bar-b-que for being able to cook in all the elements.
---